177 Valley Road Berkeley Springs WV 25411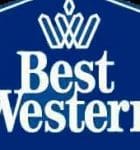 Located in the heart of Berkeley Springs, just 90 minutes from the Washington D.C. area, close to Historic Civil War sites and just minutes from the Country's First Spa, the BEST WESTERN Berkeley Springs Inn is the perfect place to rest, relax and revive after exploring historic sites and area attractions.
No matter what you're looking for in a Berkeley Springs vacation, you will find it all and more just outside the BEST WESTERN Berkeley Springs Inn. From endless outdoor adventure at the C & O Canal, Cacapon State Park and Sleepy Creek State Forest, to fine arts and crafts, historic Civil War sites, shopping, dining and more. You'll find plenty to experience in one of America's favorite art towns. While visiting try to catch one of Berkeley Springs' famous festivals, like the Apple Butter Festival and free summer concerts in the park.
Staying at the locally owned and operated BEST WESTERN Berkeley Springs Inn means you're getting the best accommodations in town, which comes complete with breathtaking mountain views, cable television and high-speed Internet access. Other amenities include a complimentary hot breakfast every morning, an outdoor heated swimming pool, and an on-site