45 Fairfax St Berkeley Springs WV 25411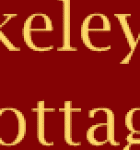 Berkeley Springs Cottage Rentals is a small family operated business. Our staff and employees have a true appreciation and love of the beautiful Berkeley Springs Area. We started this business as a corridor to provide quality lodging with a variety of unique settings and cottages for guests to visit all the wonderful activities that we love to see and do in the area around Berkeley Springs. All of our cabins are privately owned properties, with each individual owner's taste reflected in the decor and furnishings of our quality cabins. Berkeley Springs Cottage Rentals is the largest and most popular cabin rental industry in the area, with more then 90 cabins to choose from, and a level of customer service that is a West Virginia trademark. Our properties include every style of property rental imaginable, from luxury chalets, to quaint cottages, to rustic river cabins – everyone can find a lodging option here, just 100 miles from the DC and Baltimore metropolitan areas, or a tank of gas away from relaxation and enjoyment. Come stay in the cabin of your choice, and enjoy the West Virginia Experience today!
Dee Slough – President of BSCR
– Since August of 2000, Dee has put her heart and soul into Berkeley Springs Cottage Rentals, and with her large repertoire of skills continues to improve and expand the vacation rental trade in the area.
Stephanie Rebant – Vice President
– This US Army Veteran takes the difficult task of managing 90 cabins, and the requisite needs of each of them, and makes it manageable for a small staff. Without her management skills and talent with people in general, Berkeley Springs Cottage Rentals would not be what it is today.
Ryan Rebant – Office Manager
– Originally from Kansas, Ryan focuses his talents on making sure that all of our customers have an enjoyable experience, inspecting cabins prior to every arrival, and is always willing to help a customer with his vast pool of knowledge about our properties. Is currently serving as a Councilman for the Town of Bath!